The European Union's move to ban the sale of all new cars and vans powered by fossil fuels within 12 years will ratchet up pressure on Australia to raise its lagging fuel efficiency standards.
On Wednesday, environment ministers from all 27 EU countries agreed to fully phase out the sale of combustion engine cars across the union by 2035.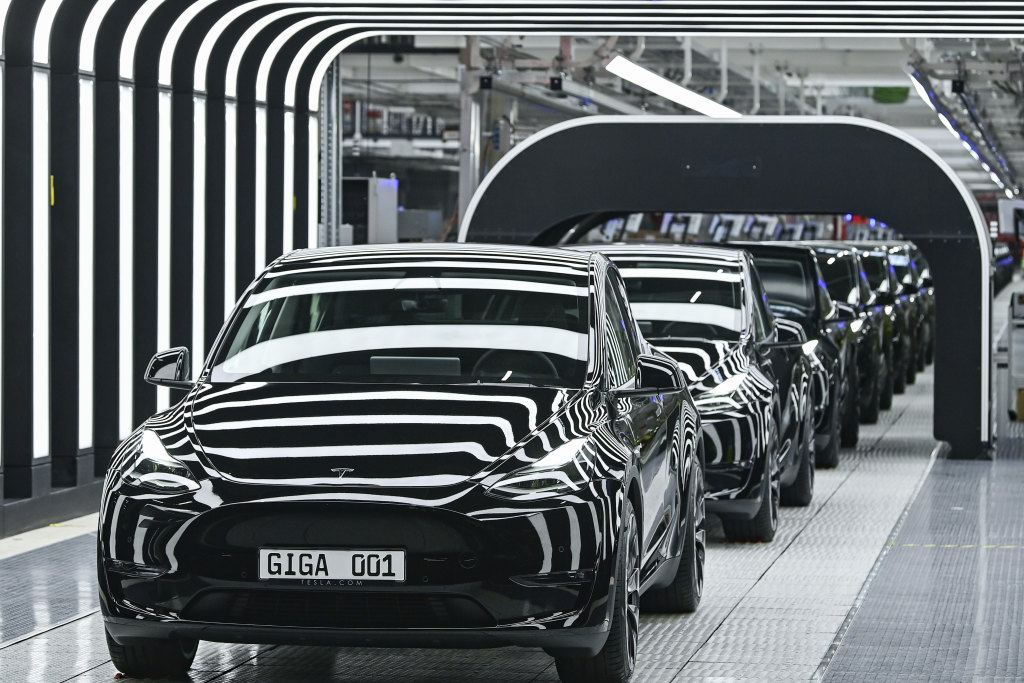 The EU is a significant manufacturer of cars sold in Australia and a large market for non-European car manufacturers, such as Japanese, Korean and US brands, which are now expected to accelerate their shift to producing zero emissions vehicles.
The new 2035 European cut-off for combustion engine cars in Europe is achievable, and Australia risks becoming a laggard, according to Paul Sansom, the managing director of Volkswagen Group Australia, which represents VW, Audi, Skoda and Cupra.
"In order not to be left behind by the rest of the world, our company maintains that Australia requires the mandating of a national emissions target for auto importers – this is needed to secure EV supply from our factories," Sansom said.
"Markets that are subject to punitive fines for exceeding emissions targets are prioritised for zero emissions vehicles. It may seem strange for an automaker to call for tighter regulation, but that's exactly what the Volkswagen Group in Australia asks of the federal government."
"It's a night and day difference from dealing with the last government to this one, so there's a lot of enthusiasm among global car companies." – Behyad Jafari, Electric Vehicle Council
Major carmakers have called on Australia to introduce stricter vehicle performance standards – such as those that already apply in the EU – complaining the current lack of meaningful standards has resulted in the country becoming a "dumping ground" for more polluting vehicles.
They argue that Australia is left with the vehicles no one else will take because the government has never set fuel efficiency standards, and introducing these standards would provide incentives for manufacturers to bring low and zero emissions vehicles to Australia.
The main barriers to transport electrification in Australia are the low supply of EVs and access to only a fraction of the hundreds of models available overseas. The Electric Vehicle Council blames this on Australia's lack of fuel efficiency standards and other policies to boost supply, such as sales mandates.
"This EU decision provides consumers in Australia with a clear road map on what needs to happen here," said the council's chief executive, Behyad Jafari. "If there's better, newer technology, why shouldn't consumers have it?"
Fuel efficiency standards regulate the average carbon dioxide emissions of a manufacturer's fleet and have been adopted in most countries. Australia, Turkey, Indonesia and Russia are the only G20 countries with no mandatory standards for fuel efficiency.
Speaking at the National Press Club this week, federal Energy Minister Chris Bowen said the Albanese government would consider "all viable options" to expand support for EVs.
Asked specifically about vehicle emissions standards, Bowen said the government would "consider all viable options to build on the policy announcements we've already made and are implementing".
Jafari said the government made it clear to the council it wanted to achieve net zero by 2050. "It's a night and day difference from dealing with the last government to this one, so there's a lot of enthusiasm among global car companies."
The Albanese government will officially unveil its EV strategy on Friday. Much of the detail has already been made public, including removing the 5 per cent import tariff on some imported EVs and the 47 per cent fringe benefits tax on electric cars provided by employers.
The new EU standards are expected to reduce carbon dioxide emissions from road transport in Europe by about 2.8 billion tonnes by 2050. This is about half the reduction necessary to meet the EU climate targets, according to the International Council on Clean Transportation.
Greenhouse gas emissions within the transport sector represent almost 20 per cent of Australia's annual totals. Drastically reducing emissions in the sector is viewed as critical if Australia is to achieve its new emission reduction target of 43 per cent on 2005 levels by 2030.
Victoria is the only state that has implemented a road-user charge for electric vehicles, with NSW and WA set to start charging in mid-2027.
SA's new Labor government abolished plans for a road-user charge in May, saying the tax was a barrier to motorists choosing greener options.
Extracted from The Sydney Morning Herald