Recent Refurbishment at Bowser Bean Strathfieldsaye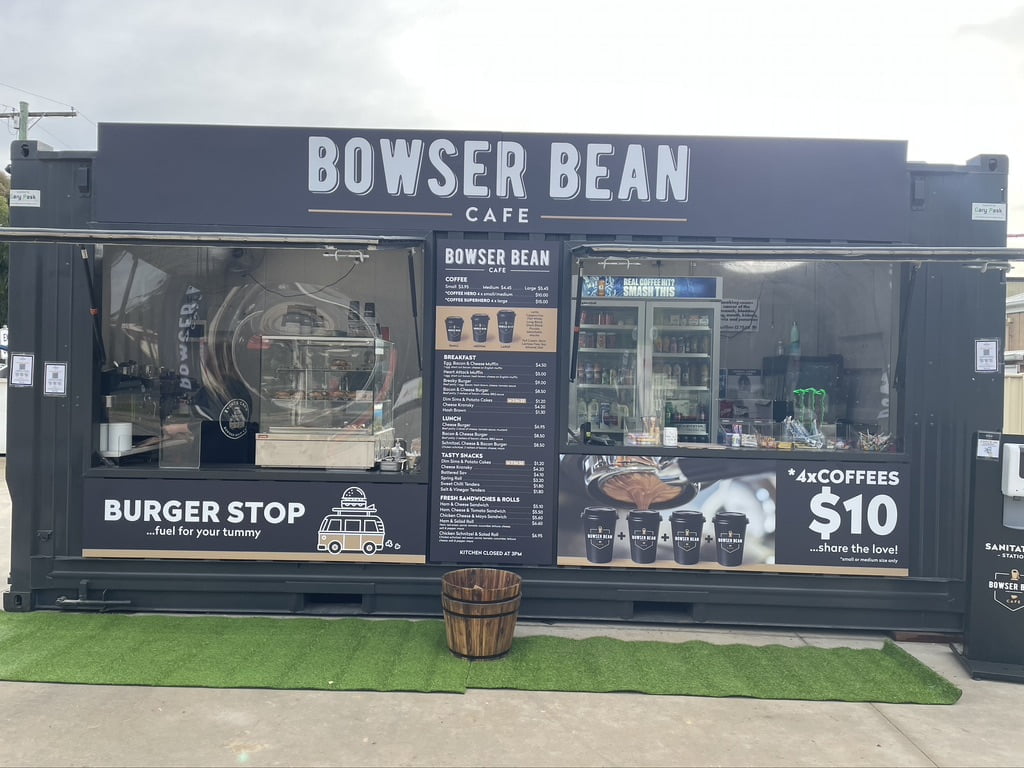 Refurbishing an existing site to the Bowser Bean standard requires substantial internal upgrades. These include but are not limited to kitchen redesigns, counter upgrades, coffee enhancements and café installations.
These projects impact and limit site operations. Whilst refurbing sites Vantage has the options of closing the site or running a limited operation out of a temporary site shed.
Neither or these options appeal to Vantage Fuels / Bowser Bean managing director Haydn Tierney. "When we close shop or operate with a limited offer while refurbing, customers will change their buying habits. In our case they might find alternate food and coffee options and it can take time and investment to win these customers back".
To combat this issue Bowser Bean has deployed a new temporary retail solution from Gary Pask Consulting. This purpose built converted 40-foot shipping container enables Bowser Bean to continue to serve its exceptional food and coffee offer to its customers while continuing to keep the fuel bowsers pumping.
"Customers have been quick to embrace our temporary container store at Bowser Bean Strathfieldsaye. Not only have we been able to continue to trade, the Container Outlet takes the pressure off our build team, ensuring our refurbs are completed accurately and on time without any delays".
Bowser Bean continues to push the boundaries of P&C whilst expanding its network.