The man behind a recently approved recycling centre at an ageing servo has taken aim at the local council for appealing the decision in court through a series of spray-painted messages at the site.
The State Commission Assessment Panel approved an application from Epishas and Sons Pty Ltd for a recycling centre at 1272 North East Rd last month.
However, Tea Tree Gully Council has appealed the decision in the Environment, Resources and Development Court, believing it would have an "unreasonable" impact on the area.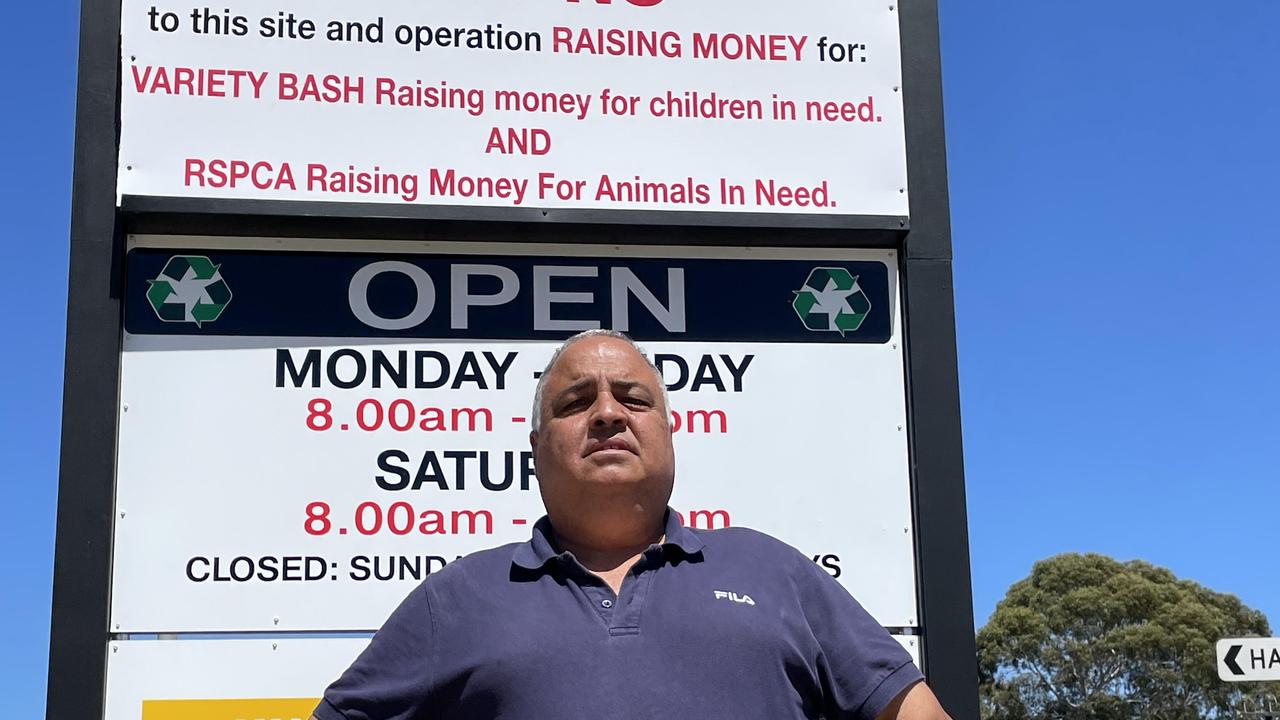 Disgruntled owner Emmanuel Pishas spray-painted a series of messages across service station fences and installed signs accusing the council of wasting rates on the appeal.
The signs state: "Support us to server (sic) our community", "Fix our footpaths … stop wasting our money (on) solicitors" and "Tea Tree Gully Council, spend the money on families in need and not solicitors".
Tea Tree Gully Council Deputy Mayor Lucas Jones said Mr Pishas had been issued with a notice to remove "graffiti" from the property within 14 days.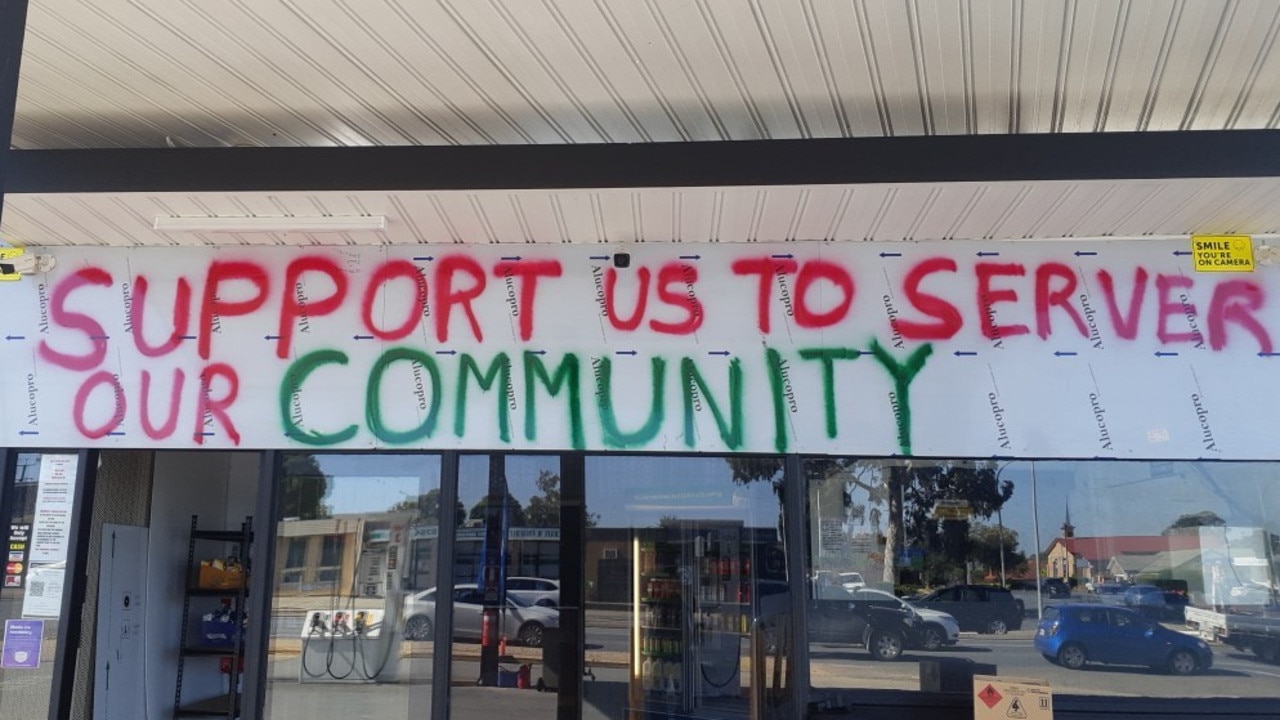 "I have received countless complaints from the local community about the state of the site," Cr Jones said.
"The majority of residents have told me they believe a recycling centre for bottles belongs in an industrial estate not the Tea Tree Gully historic precinct."
Candidate for Newland and local councillor, Olivia Savvas, joined protesters at the site on Thursday and said she was concerned about traffic impacts with the plan.
Local resident Samantha said she was not against recycling centres but it was in the wrong spot and there were enough facilities in the area.
She also had concerns with noise and traffic impacts, vermin issues and it would be an "eyesore".
"It's the little people who have to make a stand sometimes. Somebody has to speak up for the area," she said.
Mr Pishas told The Messenger he would remove the writing from the fences by Monday but was seeking legal advice about his stands.
"I had no choice but to put the signs up because I was getting backlash from people thinking I am taking the council to court regarding the development," Mr Pishas said.
"I got upset, I put up the signs on the fence, because I was getting a bit disappointed with the misinformation that was out there in the public."
The council declined to comment as the matter was before the courts with mediation set for February in the ERD Court.
extracted from Adelaide Now