Independent Retailer Spotlight: BP Johnson Street, Southport, Gold Coast
Last week I joined Darren Baillie from UCB to visit some Independent Service Stations on the Gold Coast.
BP Johnson Street is in Southport, just north of Surfers Paradise on the Gold Coast. This Service Station is just down the road from where the Commonwealth Games will be held next year. If you've heard that events like the Commonwealth Games or Olympic Games are good for the local economy, you're wrong!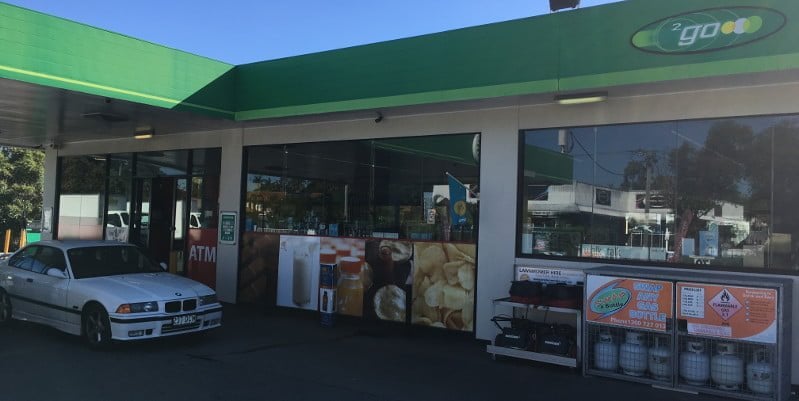 Brenton and Kellie's Service Station has been hit hard by all the roadworks, which are causing chaos in the local area. It's not just their business – all the reps are reporting, across the board, that business is quiet because of the disruptions.
Competition is fierce in this part of the country. With all the infrastructure going on, there are also a lot of new Service Stations being built, which makes it hard to improve sales. Brenton leased out the in-store coffee shop about 10 years ago and since then, there have been six coffee shops open up around him.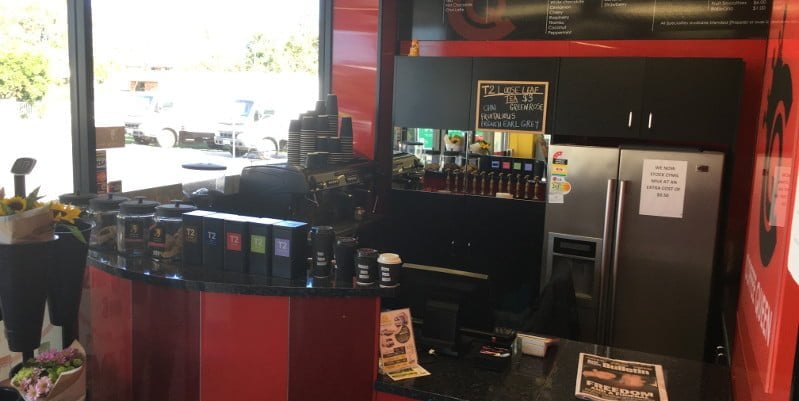 Environmental laws and regulations have been a big talking point inside the ServoPro Community. It's frustrating for retailers trying to keep up with all the changes. Brenton spent the money on installing vapour recovery equipment to ensure compliance with QLD law but has never had anyone visit the site to check whether it has been done.
We then discussed how the Australian Government is pushing Biofuels – they seem to be the only ones who want it. Brenton joked that he recently had his first ever customer visit the store who actually wanted Ethanol fuel. Usually, they are frantically checking to make sure you haven't got it!
Brenton pointed out the importance of regular customers. They have some loyal business account customers who keep them going. Brenton said it's worthwhile building relationships with local businesses and local people so that they support you.
In the last couple of months, they have invested in a new Beacon POS system, which they are really happy with. A highlight is how fast the integrated EFTPOS works. This is great for customers who are in a hurry.
They have a TV installed above the counter to show the morning news, which has proven popular with customers. Brenton has tried putting the menu on the screen but didn't find it generated much interest. He said that customers usually just look at the food on display rather than looking at the menu so he stopped doing it.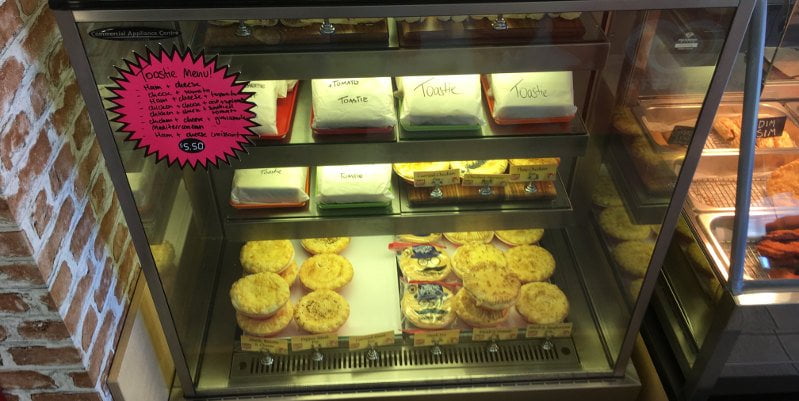 The conversation then shifted to the supermarkets. Brenton pointed out that supermarkets are staying open longer and making it easier for customers to purchase from them instead of convenience stores. On the Gold Coast, they close at 10.00 pm! It's tough for convenience stores in this area. Brenton reported there used to be 34 convenience stores in Surfers Paradise. Now, there are only four.
The theme for this year's UCB Conference is Halloween and Brenton will be taking his glass eye out to scare everyone, so look out for that!
Despite the challenges, Brenton and Kellie are forging ahead and looking for ways to improve their store. As you can see in the photos, the site is immaculate.
Just before we left the store, Brenton told Darren and I that developing relationships with your customers and knowing their names is key to running profitable Service Stations. He also said that letting customers know about promotions and up-selling, where possible, without being annoying, is a must.